SUPA-TRC PORTABLE FLOORING
Supa-Trac is a proven access system that features excellent turf protection. Supa-Trac provides vehicle and equipment traffic over solid ground or pedestrian and light vehicle access over soft ground with outstanding turf protection.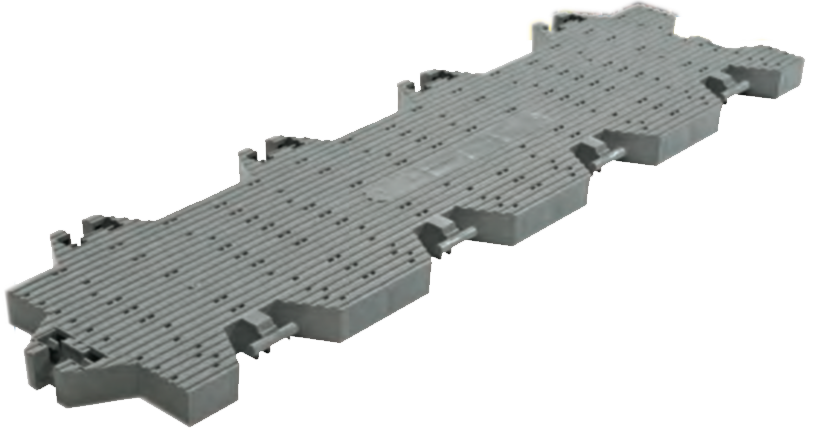 CONCEPT
With the ability to provide coverage for any area where heavy-duty flooring is necessary, Supa-Trac has been extensively proven in military applications, as well as domestic, construction, and events industries. Used daily by leading military forces, including use by all NATO countries, Supa-Trac is suitable for heli-pads and a variety of other deployment applications.
Supa-Trac is capable of dealing with all road going vehicles and extreme static loadings. This extraordinary system is ideal for these applications:
stadium turf covering
golf courses
outdoor shows and tent flooring
field hospitals
helicopter operations
temporary parking areas
FEATURES
Rapid deployment with a minimum amount of manpower
60% lighter weight than aluminum counterparts
Easy to transport and store
Can be deployed in rolls or sheets
No special skills or special tools required for installation
The capacity to support vehicles up to 3.5 tons per axle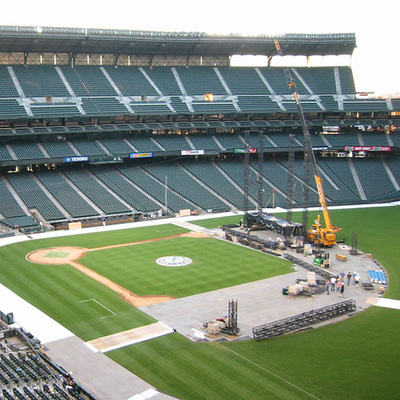 SPECIFICATIONS
Rola-Trac is a lightweight flooring system used extensively for events and military applications worldwide. The flexibility and variety of uses for Rola-Trac make it one of the most adaptable flooring systems available.
Panel Size (in):
38 (L) x 11 (W) x 1.4 (H)
Weight Per Panel(lbs): 4.4
Area Per Panel (sq ft/pc): 2.26
Shipping (sq ft)
Trailer 53′: 21,969
Trailer 48′: 20,250
Flatbed 48′: 21,969
Static Compression Capacity
(lbs/sq ft): 36,000*
*Solid sub-surface. Capacity varies depending on sub-surface.